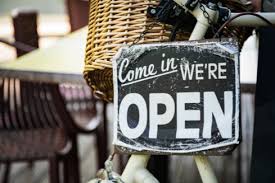 When an organization has been involved in a large-scale disaster or any other major catastrophe, finding qualified employees becomes increasingly difficult. If your business is not involved in disasters and emergencies, finding qualified employees becomes much more difficult because there are no jobs for those people who have been affected by the catastrophe. A disaster is a big blow to a company's finances and can take years to recover from. Even when the company is able to resume normal operations, finding employees can be difficult because of the huge number of resumes that have flooded their desks.
Many companies try to deal with this crisis by using the old method of hiring part-time workers and training them on a part-time basis until they are able to work for their own company full-time. Unfortunately, this does not work because the employees are not happy with the company and they quit easily. Part-time workers are also not productive because they do not get hold of the vital information that they need to get their job application filled out properly and to increase their chances of being hired for the vacant position. The answer to this problem is to use an internal source or a qualified employee recruiter. However, if the company is not facing a disaster, it might be hard to find qualified employees even with a recruiter and a good internal source.
Hiring new personnel can be very tricky for any small business that does not have many resources to draw on. Small businesses have limited sources of money and can barely afford to hire new personnel. On top of this, if the business is caught unprepared when the hiring process comes to the stage of finding qualified employees, then the business is going to lose a lot of money and be forced into bankruptcy. Thus, small business owners have to take all possible precautions in hiring quality workers, but at the same time must avoid being too dependent on these workers and put their full faith and confidence on human resources and recruitment agencies.
With the advent of the Internet, finding qualified employees is not as tough as it used to be. There are many websites that can offer job candidates access to hundreds of job applicants worldwide, thereby increasing the number of candidates an organization can have access to and thus reduce the cost of hiring these people. Small companies are also able to save a huge amount by avoiding high-cost training programs. These recruitment agencies have a network of candidates from which companies can choose from and contact them as per their requirements.
There are many job sites on the Internet that can help small businesses in finding qualified employees, especially those who can speak English as their first language. The websites can provide applications and resumes of job candidates and can help employers sift through the applications and shortlist those that meet their prerequisites. Some of these sites offer services that may be useful to small businesses like translation services and advanced database search services. This means that an employer who wants to hire a particular applicant can run a comprehensive background check on the candidate, including a check on his educational qualifications, work experience, past work history, and personal traits and characteristics. This type of specialized information may not be readily available to the general public.
Small businesses that are serious about finding qualified employees should invest time and effort into doing a proper recruiting campaign and should make use of online recruitment services. Online recruitment services that specialize in staffing requirements for small businesses can help these companies save money by avoiding high-cost training programs and can also help them to find skilled workers who can perform the tasks at hand. These recruitment agencies provide all the necessary tools and information to employers and also guarantee that the process will be completed within the shortest possible time. These recruitment agencies are an excellent source for finding qualified employees who can help reduce the burden of hiring on any size of business.
Find out more about Mystery Shopping
Guest Author